Important Network Alert!
Due to a system upgrade, if you are using LinkU mail services you will need to take action in order to maintain email services.
Click here to learn more.
Automated Personal Follow Up that Delivers More Referrals and Conversions
The Ultimate Follow Up Machine for Real Estate Professionals
You already know that maintaining and nurturing client relationships is the key to growing your business…
Yet, you spend most your time trying to find new strategies to find new leads and new business.
Why not spend this time and effort marketing to the peolple who have already interacted with your brand, or already know, like and trust you? This is why LinkU created the Ultimate Follow Up Machine!
The Fortune is in the Follow Up
Imagine what could happen to your referrals, conversions and ROI on your advertising and marketing if you had an effective follow up system in place?
Digital Follow Up System

Our Digital Follow Up System is designed to save you time, money and energy by putting virtually your follow up on auto-pilot.

Goes Beyond E-mail and Texting

You can trigger campaign events such as an e-mails, text messages, voicemails, postcards and even Facebook ads!

Personal Messaging

We automate our follow up efforts in a way that feels personal, by engaging your contacts in personalized conversations and messaging.
In a recent survey by the National Association of REALTORS, 88% of buyers and sellers said they would use, or refer their agent, but less than 20% actually do due to poor and inconsistent follow up.
Does Your Business Suffer From Inconsistent, Ineffective or Poor Follow Up?
Our clients love us...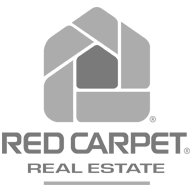 (These are just a few of the hundreds of real estate companies we've worked with since 2003)