Attract New Clients and Increase Referrals
With our all-in-one digital marketing program, you'll have everything you need to have an effective online presence, while saving you time, money and energy.
Sometimes what you don't do is just as important as what you do Are you feeling overwhelmed by everything you're supposed to be doing, but aren't?
The Pareto principle states that 80% of your results come from just 20% of your efforts. That's why LinkU focuses only on what matters, eliminating the gimmicks and time-wasters that will have little or no impact on your results.
Our mission is to empower you to do more with less
We take an essentialist approach to give you everything you need and nothing you don't. This allows you to do more with less time, less money, less work and less stress.
Rule #1

No Wasting Time or Money

If it doesn't impact your end result, then we won't do it. We don't want to do anything that we feel would be a waste of time for you, your clients, or us.

Rule #2

No Unrealistic Expectations

No unrealistic expectations! If you're looking for a service that is going to magically send you tons of leads, while spending little or no money on advertising, then we can't accept you as a client. We also promise to be straight forward and will not set unrealistic expectations.

Rule #3

Trust the Process

You know real estate and we know digital marketing. We need our clients to trust the process when working with us. From your website to your digital marketing, we know what we're doing.
Sure, we'd probably make more money if we sold you every little thing you asked for. But if we feel like it'd be a waste of your money, or we wouldn't do the same thing for our own business, then we won't sell it to you. Period.
If you like what we stand for, then we'd love to work together!
Our clients love us...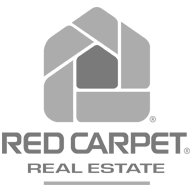 (These are just a few of the hundreds of real estate companies we've worked with since 2003)